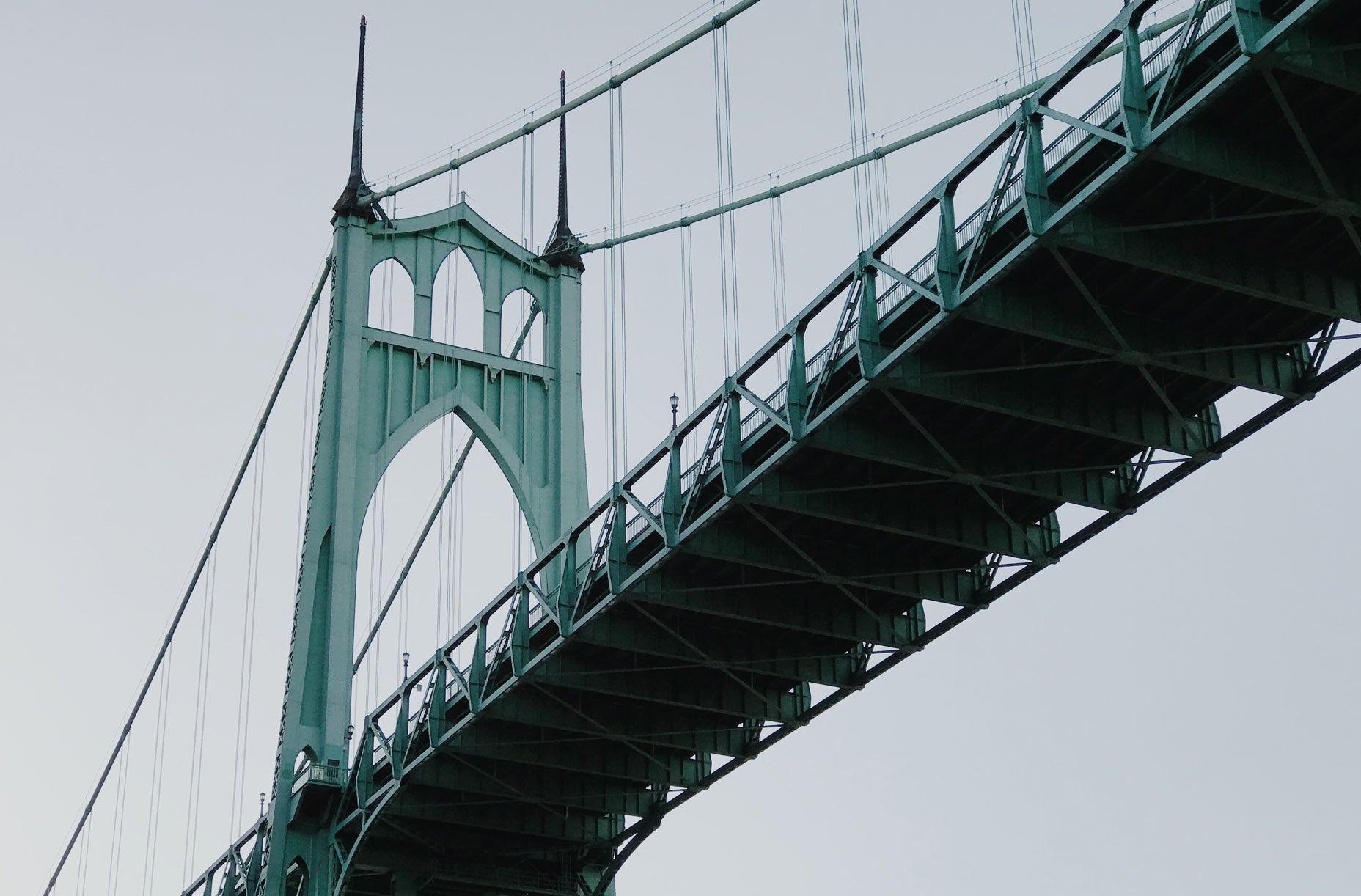 The Bridge Burner
Bridge & Burn's founder, Erik Prowell, worked as a software developer and was well into a masters degree in Computer Science when he realized he didn't want to spend the rest of his life slouched in front of a computer screen. Always possessing an interest in design, Erik crafted small batch t-shirts out of his garage as a hobby. When the collection organically gained traction, he took a leap of faith and quit his corporate job, launching headlong into the new venture. A popular early design featured a hand holding a match to a bridge with the words Never Look Back boldly emblazoned across the chest, and Bridge & Burn was born.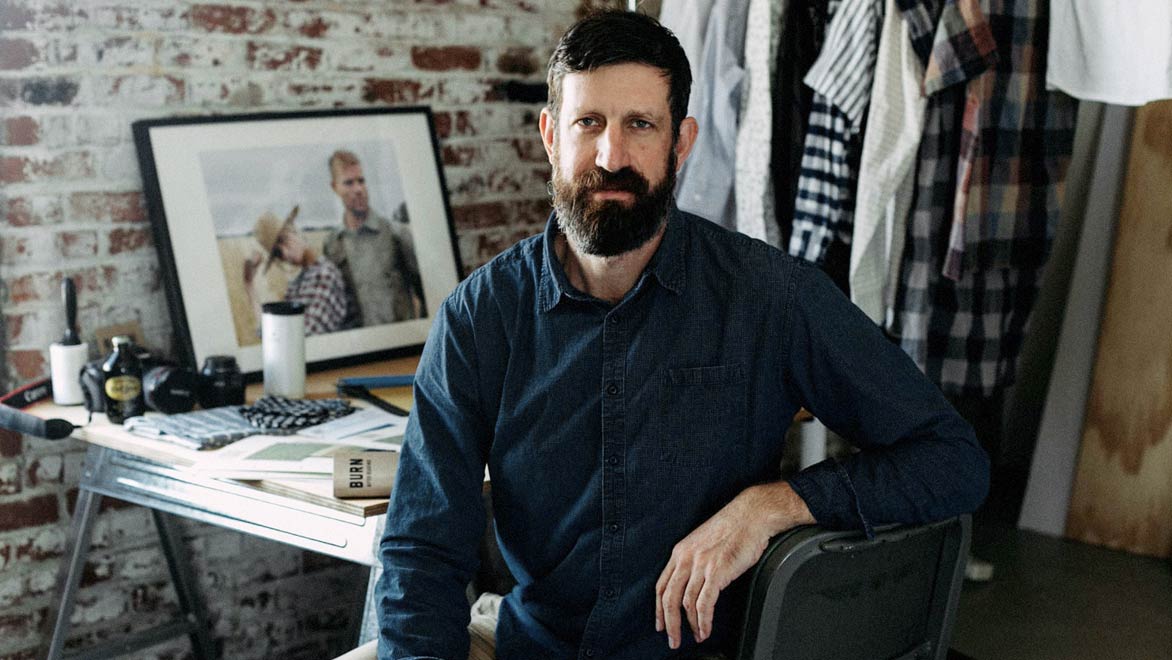 2009
In the midst of the rising success of Erik's t-shirt line, he begins exploring the idea for "sophisticated hoodies," leading him and his then business partner to Vancouver, BC, where a seasoned designer gives them a crash course in apparel design: fit, fabric and tech packs.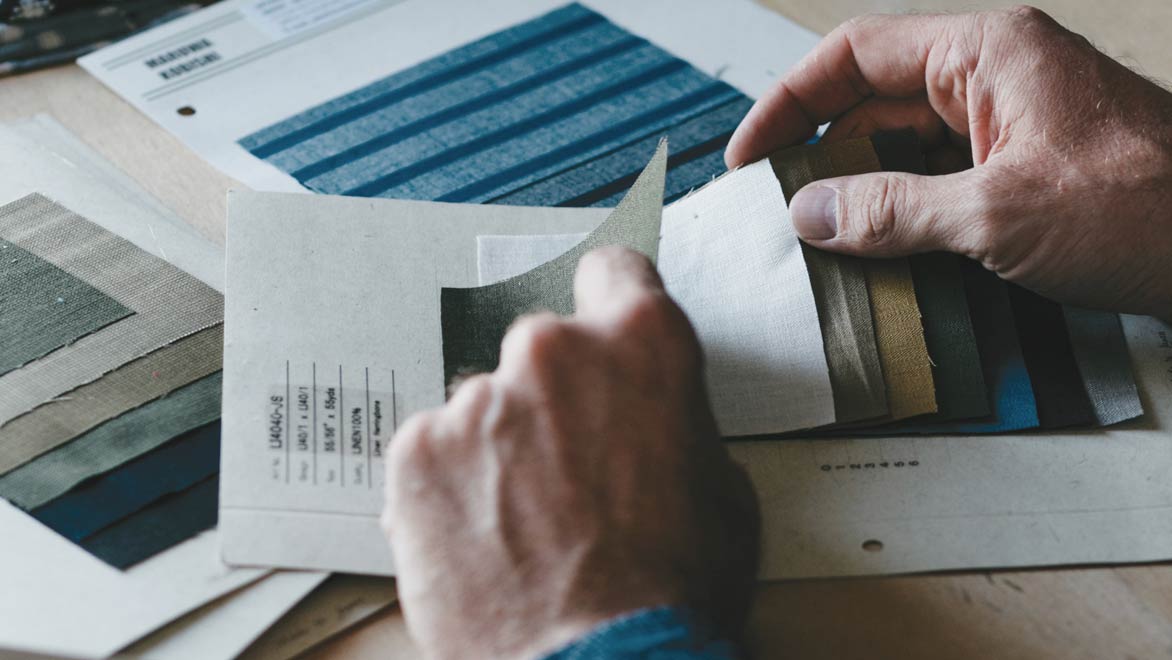 2010
After an introduction to a boutique factory in China prized for unusually small runs, high production quality and excellent working conditions, Erik officially launches Bridge & Burn—a small line of functional, distinctively West Coast outerwear. With every passing season, the brand continues to grow the assortment and improve on the classics.
2013
The first flagship store opens in downtown Portland, offering a space for the Bridge & Burn world to come to life. The store offers a full sensory experience of the brand, complete with smell, touch, and direct customer feedback to inform our design.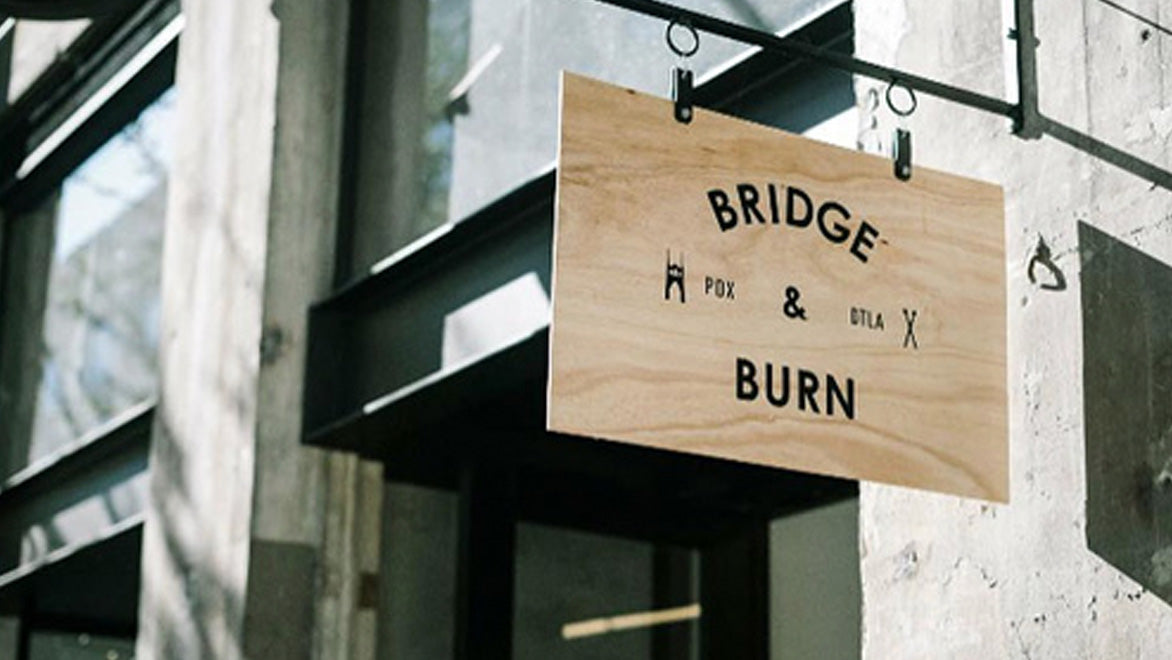 2017
Our second flagship store opens its doors in the burgeoning Arts District of Los Angeles. The expansion of our Northwest haven introduces a new influx of customers, proving that the Pacific Northwest aesthetic and gear appeals well beyond our rainy locale.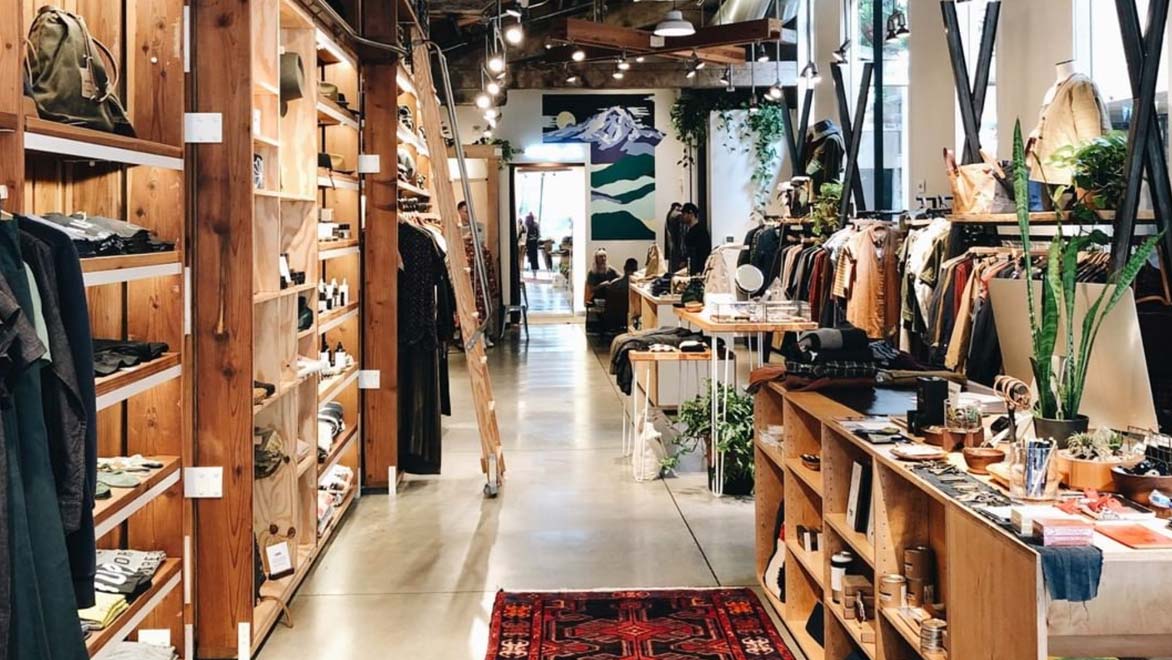 2018
Our Portland Flagship store moves into the marquee shopping district of downtown Portland. In addition to expanding our wholesale presence to 28 states and five international cities, the company sees exponential sales growth with existing accounts.